Calling all members of Liverpool Law Society…celebrate being part of a strong, proud and vibrant legal profession at the Society's 191st Annual Dinner on 1st November!  The Liverpool City Region legal services sector is well-established and thriving. Lawyers deliver first class advice for clients around the country and internationally in a wide range of specialist areas of practice. This is something to be celebrated.
Attending the Dinner is a chance for members of Liverpool Law Society – the region's legal community – to come together, to network and make new contacts, there are only a few places remaining.  All tables have sold out.
Ticket price includes a welcome drink on arrival followed by a three course meal, coffee & mints, speeches and music.  Carriages: 1.00am.
Please note, this event is for members of Liverpool Law Society and their guests.
There will be a voluntary collection for the President's two nominated charities: Clatterbridge Cancer Charity and KIND.  All donations will be gratefully received by the charities which do such great work.
Dress code: Black Tie
The guest speakers at the 2018 Dinner are:
The Rt Hon Sir Geoffrey Vos
Chancellor of the High Court

Sir Geoffrey was appointed Chancellor of the High Court of England and Wales on 24 October 2016. He holds responsibility for the conduct of business in the Business and Property Courts. In February 2018 the Chancellor was present at the opening of the Business and Property Court in Liverpool at which he said "There are some very important advantages of bringing together the Commercial Court, the Technology and Construction Court and the courts of the Chancery Division…No case will be too big to be tried in Liverpool….Liverpool has a proud legal history. At one time, its courts resolved some of the biggest and most significant maritime, commodities and trade disputes. We can once again provide state of the art business dispute resolution to Liverpool's thriving commercial centre and its supporting legal community."
and
Paul Smith, Executive Director of Liverpool Biennial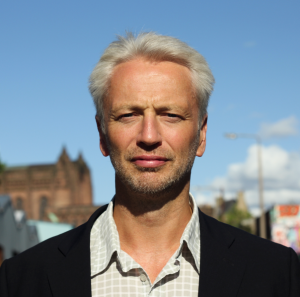 Paul Smith has extensive experience of both the arts and business in the UK and the US, having worked with organisations including Bank of America, Abbey National, Belfast Waterfront Hall, The Grand Opera House, and Prime Cut Productions. He has also worked in politics in Northern Ireland and for Arts & Business.