President and Vice President of Liverpool Law Society: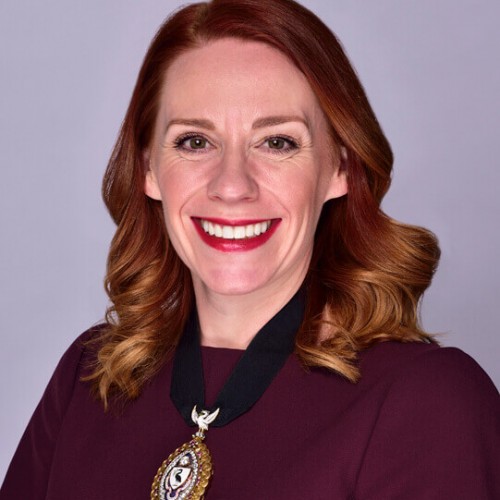 Nina Ferris
President of Liverpool Law Society 2017-18
Nina Ferris was elected President of Liverpool Law Society on 12th December 2017 for a 12 month term. Nina is a Legal Director in the commercial litigation team at Hill Dickinson in Liverpool.
Nina is originally from the bustling metropolis of Oldham, in Greater Manchester. In 1997 she decided to study law and German and was offered the choice of coming to Liverpool or heading to Norwich. After visiting both campuses the choice was simple! Nina also spent a year studying law in Berlin and was there for the 10 year anniversary of the fall of the Berlin Wall. She can still recite most of the words to the Scorpions "Winds of Change".
Liverpool, though was the city she had fallen in love with and after finishing her degree at Liverpool University and spending a year at the College of Law in Chester she looked to move back. Her first legal job was as a paralegal in a property team in Manchester where she spent three months in a dusty basement going through old leases. She soon realised that property was probably not for her.
She returned to Liverpool in 2003 and trained at the old firm of Cuff Roberts, which merged with Halliwells during her training contract and which was where she qualified into the Commercial Litigation Team in 2005. She joined Hill Dickinson in 2010 and is now a Legal Director specialising particularly in shareholder and partnership disputes as well as contentious trusts and probate. Nina is also an affiliate member of STEP having completed the diploma in trusts disputes. She regularly conducts work in the high court, as well as helping clients through mediations and other forms of alternative dispute resolution.
She was introduced to the Liverpool Law Society by past presidents Tony Twemlow and Anne Heseltine after being encouraged to join the committee at the Annual Dinner in 2008. She admits that at the time she had no idea what LLS did or how she could help, but got involved anyway and has found it to be very rewarding. She was the social events secretary and then joint honorary secretary for a number of years before becoming the Vice President last year.
In her year as President, Nina will oversee several projects including the membership review and new website. She is delighted that there are several new committee members joining the team this year as she wants to drive engagement and get as many people working with LLS as possible so that everyone can make the most of their membership. The more members that are involved in representation, education and consultations, the more LLS can promote Liverpool as a centre of legal excellence. In the words from her speech at the annual dinner #letsbeavinyou!
Outside of work Nina plays netball, a hobby that she has had since a teenager, having represented Greater Manchester, Merseyside and the North whilst at University. She now plays for Ormskirk in the top flight of the Liverpool League and does battle every Sunday morning at Liverpool Tennis Centre.
Nina married Derek, another Liverpool solicitor in 2010 and now has two angelic daughters aged 5 and 3. After training and qualifying here, marrying a local and raising two small but staunch Evertonians, she sees becoming President of LLS as the last step in becoming an honorary scouser!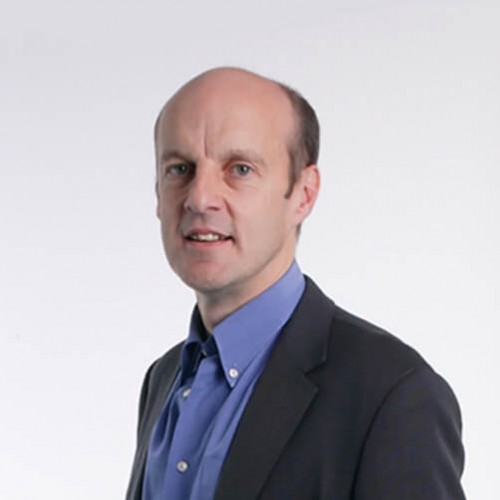 Chris Topping
Vice President of Liverpool Law Society 2017-18
Director of Jackson Lees becomes Liverpool Law Society's Vice President 2017-2018
Chris Topping was voted in as Vice President of Liverpool Law Society. Chris has been one of the Directors of what is now Jackson Lees since 1993. He was a trainee solicitor with Jackson Canter under the watchful eye of Andrew Holroyd as his principal. Having worked in the Princes Road office, Chris then managed one of the branches in Scotland Road for 10 years, before moving to the city centre from where he now practices.
Chris is in charge of the Broudie Jackson Canter Actions against the Police department which has developed a national reputation for dealing with complaints and claims of Police malpractice. Chris has been recognised in the Chambers Guide as one of the leading solicitors in the country in this area of work. Chris was, until recently, a member of the Law Society Mental Health Tribunal Panel and has conducted over 500 tribunals representing those whose liberty has been removed under the Mental Health Act 1983.
Chris was honoured by The Law Society at the 2016 Excellence Awards when he won the prestigious Human Rights Lawyer of the Year Award.
During Steve Cornforth's year as President of Liverpool Law Society (2011-2012) Chris joined the Liverpool Law Society Access to Justice Committee and has been the chair of the Committee for several years now. During his time as Chair of Access To Justice, Chris has grown the local network and facilitated several events (a 'Mind the Gap' Conference on legal aid and the Joint Forum on Access to Advice) for the local free legal advice sector, other not-for-profit organisations, local authorities, practitioners in private practice and members of the judiciary.
Chris has been married to Kathryn for over thirty years and has three sons, Matthew, Sam and Josh and one daughter in law, Juliet, who is married to Matt.
In his "spare time" Chris is a lay reader at Christ Church Toxteth Park, and also currently the chair of the Mossley Hill Cricket Club (but not for much longer as there are only so many hours in a day) where he still plays for the second team from time to time.