President, Vice President and Deputy Vice President of Liverpool Law Society: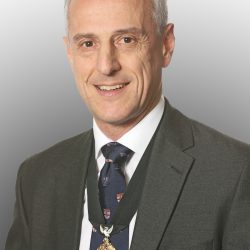 Jeremy Myers
President of Liverpool Law Society 2022-23
Practising a range of civil litigation work in Husband Forwood Morgan since 2014, at the heart of the city centre, Jeremy acts for various small businesses and individual clients in commercial disputes, landlord and tenant claims (residential and commercial), and debt recovery, plus some Probate disputes. Jeremy is a keen advocate and protagonist of early participation in Alternative Dispute Resolution.
Born in Crosby in 1967, Jeremy is a lifelong Merseysider. He attended Merchant Taylors' School before taking his Law Degree at Liverpool University. He then studied at the College of Law in Chester, later returning to Liverpool University where he received an MBA. He was Admitted in 1991 after broad experience as a Trainee Solicitor in Lees Lloyd Whitley, where he then remained for three years. There were spells in St Anne's and Southport before Jeremy returned to practice in Liverpool in 2001.
Jeremy is very conscious that Solicitors are a fortunate group who can contribute more broadly to the community. He has spent a total of thirteen years as a volunteer Solicitor with Citizens Advice and Liverpool Community Advice, and is Honorary Solicitor of a residential home which is a registered charity. He is an active supporter in the charity linked with the NHS regional spinal unit in Southport, and a blood donor from 1993. Jeremy is part of Liverpool School of Law's mentoring scheme.
Involvement in the work of Liverpool Law Society (LLS) started in 2011 when Jeremy joined the Civil Litigation committee. He believes that a practitioner's knowledge is broadened and deepened by the time spent on any specialist committee, benefiting both clients and colleagues. He has contributed to its submissions where relevant, and continues his membership of that committee.
Election to the General Committee in 2014 brought the opportunity to help to develop LLS's lobbying role, as Jeremy soon took on the role of Parliamentary Liaison Officer. Jeremy drew on his experiences as a Conservative European Parliamentary Candidate and then UK Parliamentary Candidate in liaising with elected representatives at local and national levels and helping to keep LLS members aware of developments of legislation in their fields.
Jeremy has been privileged to enjoy the camaraderie of the LLS Officer team since becoming Joint Honorary Secretary in 2019, and felt honoured to be nominated for the position of President. He is looking forward to meeting more of the LLS membership and seeing the diversity of people and practices within the Society. In his year of office, Jeremy aims to develop three themes for the Society. First, to encourage practitioners to communicate with one another both within and outside their practices. Second, to engage with those outside the legal practice but connected with it, such as Police and Probation officers. Third, to help to facilitate members providing non-charged legal advice for charities.
Outside work, Jeremy is a keen rambler, a backstage member in Southport Dramatic Club, and a sailor in Royal Mersey Yacht Club.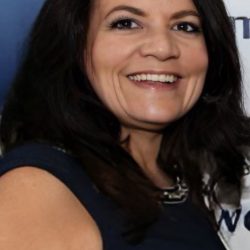 Gaynor Williams
Vice President of Liverpool Law Society 2022-23
Gaynor Williams is a Partner at Bennett Williams Solicitors, a practice in Birkenhead, Wirral that she co-founded in 2012. The firm specialises in fixed fee debt recovery, civil litigation, and insolvency. Gaynor acts for various sized businesses, from sole traders to PLCs.
Gaynor is a former finalist for the Woman Solicitor of the Year, and her firm has been recognised as 'highly commended' for diversity and inclusion at the Law Society Excellence Awards. The firm has also previously won Small Law Firm and Work in the Community Awards at Liverpool Law Society Awards.
Prior to being a Partner at Bennett Williams Solicitors, Gaynor worked for various commercial law firms in Merseyside. She started her career as a trainee legal executive and worked her way up to heading a debt recovery and civil litigation department. After qualifying as a Legal Executive, Gaynor continued her studies to become a Solicitor, on a part time basis. This route was much longer than the traditional route, and lasted over an 8-year period, however this enabled Gaynor to work full time at the same time as raising her 3 children and studying law.
Gaynor is aware of the financial difficulties many people encounter in Merseyside, and how this effects issues with health, debt and housing. Since 2013 Gaynor has acted as a Trustee for 2 local charities in Birkenhead that help underprivileged people, WEB (Women's Enterprising Breakthrough) and Men Too. Gaynor is also an active supporter of the invaluable services provided by the various free law centres in Merseyside including Liverpool John Moores University Legal Advice Centre, Merseyside Law Centre and Vauxhall Law Centre. She is also a registered supervising Solicitor at Liverpool University Law Clinic. Gaynor is currently working with WEB and Vauxhall Law Centre to provide Birkenhead with a new free legal advice centre.
Involvement in the work of Liverpool Law Society started in 2017 when Gaynor applied to join the general committee. She enjoyed meeting fellow lawyers and broadening her knowledge and understanding in what Liverpool Law Society do for its members. Gaynor became Joint Honorary Secretary in 2019 and relished the opportunity to become an Officer of Liverpool Law Society, a Society that was established in 1827.
Now Gaynor has been elected Vice President, she is looking forward to meeting and inviting more members to join and enjoy the benefits that Liverpool Law Society has to offer.
Outside work, Gaynor likes to run and takes part in in the Great North run every year, raising funds for various charities. She also enjoys travelling with her family and experiencing new cultures and customs.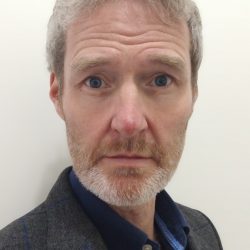 James Mannouch
Deputy Vice President of Liverpool Law Society 2022-23
James Mannouch is from the Wirral. He attended Calday Grange Grammar School and went on to complete his degree at the University of Liverpool. Law is James' second career, having originally worked in advertising and retail.
James is a practising solicitor. He currently oversees the work of the Legal Advice Centre at the University of Law's Chester and Liverpool campuses. This is enjoyable work and helps clients receive quality advice while students gain practical work experience.
Appointed as a Director of Liverpool Law Society in 2011, James previously chaired the Environmental Law Committee, Training Committee and Finance and Policy Committee. He currently chairs the Access to Justice Committee – promoting legal advice and assistance to those who cannot readily afford it.
Outside of work, James likes to play tennis. He is also a Director of the national law centre, Equality and Employment Law.