President and Vice President of Liverpool Law Society:
Chris Topping
President of Liverpool Law Society 2018-19
Director of Jackson Lees becomes Liverpool Law Society's President 2018-19
Chris Topping was voted in as President of Liverpool Law Society. Chris has been one of the Directors of what is now Jackson Lees Group since 1993. He was a trainee solicitor with Jackson & Canter under the watchful eye of Andrew Holroyd as his principal. Having worked in the Princes Road office, Chris then managed one of the branches in Scotland Road for 10 years, before moving to the city centre from where he now practices.
Chris is in charge of the Broudie Jackson Canter Actions against the Police department which has developed a national reputation for dealing with complaints and claims of Police malpractice. Chris has been recognised in the Chambers Guide as one of the leading solicitors in the country in this area of work. Chris was, until recently, a member of the Law Society Mental Health Tribunal Panel and has conducted over 500 tribunals representing those whose liberty has been removed under the Mental Health Act 1983.
Chris was honoured by The Law Society at the 2016 Excellence Awards when he won the prestigious Human Rights Lawyer of the Year Award.
During Steve Cornforth's year as President of Liverpool Law Society (2011-2012) Chris joined the Liverpool Law Society Access to Justice Committee and was the chair of the Committee for several years.  During his time as Chair of Access To Justice, Chris has grown the local network and facilitated several events (a 'Mind the Gap' Conference on legal aid and the Joint Forum on Access to Advice) for the local free legal advice sector, other not-for-profit organisations, local authorities, practitioners in private practice and members of the judiciary.
Chris has been married to Kathryn for over thirty years and has three sons, Matthew, Sam and Josh and one daughter in law, Juliet, who is married to Matt.
In his "spare time" Chris is a lay reader at Christ Church Toxteth Park, still turns out to play 5 –a-side football and takes part in ParkRun each week at Princes Park. He was until recently  the chair of the Mossley Hill Cricket Club  where he still plays for the second team from time to time.
In his year of office, Chris has chosen two charities to be his nominated charities.  One is Love, Jasmine a charity that supports families with the loss of a child.  The other charity is the North West Legal Support Trust, a charity that raises funds and distributes them to organisations that support those who need legal help but cannot afford it, often the most vulnerable in Society.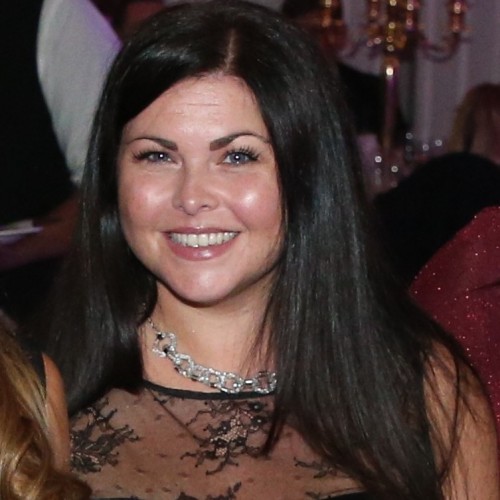 Julie O'Hare
Vice President of Liverpool Law Society 2018-19
Julie O'Hare was elected Vice President of Liverpool Law Society on 11th December 2018 for a 12 month term.  Julie is a Team Manager and practising Solicitor in the Defence department of Carpenters Limited.
Julie was born in Liverpool and loving the City so much she has firmly remained close to home!
After a brief period studying art she decided that she wanted to pursue a career that would be much more fulfilling and rewarding and so decided to study Law at Liverpool University.
Taking a year out from studying, Julie worked at Mace and Jones for a year before undertaking the LPC at The College of Law, Chester; she then went on to start at Weightmans in 2007 where she completed her training contract.
In 2012 Julie joined Carpenters Limited as the only Defendant employed solicitor where she has helped to build what is now a successful and rapidly growing Defence department.
Julie was Chair of Merseyside Junior Lawyers Division 2 years running where she assisted the Liverpool Law Society's General Committee before taking over as Chair of the Liverpool Law Society's Social Committee.
Julie has been a Director of Liverpool Law Society since 2011 and has been Joint Honorary Secretary for the past 3 years.
For the coming year Julie is looking forward to offering support to the newly appointed President of the Society as well as overseeing the Future Planning Committee.  Most of all, Julie is honoured to be able to represent Liverpool Law Society and hopes to be able to continue the excellent work that her predecessors have achieved in relation to cross networking and working closely with others in the fight for Access to Justice.
Outside of work Julie has a keen interest in art and likes to paint when she has any free time (although with the recent welcomed addition of her nephew, Austin, this seems less likely to happen).