President, Vice President and Deputy Vice President of Liverpool Law Society: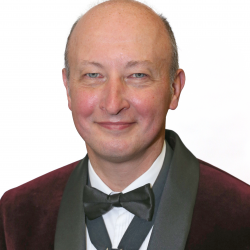 Steven Zdolyny
President of Liverpool Law Society 2021-22
Steven was elected President of Liverpool Law Society on 14th December 2021 and is proud to continue the excellent work of so many distinguished predecessors. Steven has served as Vice President for the previous two years, and before that was Joint Honorary Secretary for 3 years. Steven has also been honoured to serve as a Director of the Society since 9 December 2014.
For the coming year, Steven is looking forward to working with fellow officers, who generously devote their time, and with the Society's committed and conscientious staff, to serve and support our members.
The two main themes for Steven's year as President's shall be RECOVERY and OPPORTUNITY.
The impact of Covid has been extremely challenging for the Society and many of our members, so a key focus is to re-stabilise the Society's own financial position as well as support our members in doing so.
Following any hardship, there is opportunity, so the officers and staff of the Society will work tirelessly to extend whatever support we can to our members, so we can maximise future opportunities for our local professional community.
Steven and the Society's officers and staff will strive to ensure that we continue to offer excellent value for money, with exceptional professional products and services that our members can trust to be of high quality and provide them with the outcomes and solutions they need, when they need them. The Society will continue to make a positive contribution to our legal community and wider society. The Society enables members to share best practice, network with colleagues and be stronger together. The Society is here for our members and will support them every step of the way to advance their career, through excellent training and development initiatives and organise first class events, like the flagship annual dinner and awards, which leave lasting memories.
The President has two nominated charities for his year of office:
Parkinson's is the fastest growing neurological condition in the world. This charity provides information and support to people diagnosed with Parkinson's and their friends and family.  They also invest in ground-breaking research that can improve the lives of people with Parkinson's.
Find out more here.
Arrowe Park House at Arrowe Park Hospital: Ronald McDonald House Charities. 
This facility provides respite for families quite literally seconds from their sick child's bed, free 'home away from home' accommodation whilst their child is in hospital.
Find out more here.
Steven has been a qualified solicitor for 30 years and has practised in the North West since 1996.
Steven is currently General Counsel at Kim Technologies, an innovative and award-winning global technology business. Prior to this, Steven was the Director of Legal Services, General Counsel, COLP and Training Principal at EY Riverview Law, with its head office on the Wirral. He was a director on the board of Riverview Law, responsible for the quality of legal services delivered to international clients, compliance with regulatory requirements and all in house legal matters.
Steven is a former winner of The Lawyer, In House Public Sector Team of the Year Award and runner-up & highly commended in The Law Society Excellence Awards, Solicitor of the Year In-house.
Previously, Steven was the Director of Legal & Estates at the North West Development Agency (NWDA) and its subsidiaries, leading the legal, estates, property, procurement, insurance, ICT/information management and governance teams. Steven was responsible for many transformational projects in the Liverpool city region, including what was then the largest publicly backed regional venture capital fund in Europe. Steven was also instrumental in setting up and was a Board member of the North West Urban Investment Fund, a multi-million pound property investment fund that has benefited many businesses in the local area.
At the Environment Agency, Steven acted as Regional Solicitor for the north-west region, undertaking prosecution work, defending judicial reviews and civil claims, as well as advising on the development and implementation of new environmental law, strategy and policy.
Prior to being an in house lawyer, Steven spent 5 years in private practice undertaking a variety of commercial and other legal work.
Outside of work, Steven loves walking, cycling and in warmer weather playing tennis.
You can email Steven at president@liverpoollawsociety.org.uk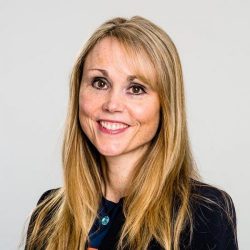 Jo Francis
Vice President of Liverpool Law Society 2021-22
Jo is a partner at BLM and heads up the firm's Liverpool Office. She also leads the Liverpool Casualty Team of over 40 lawyers.  She has extensive experience of managing and handling casualty and motor claims, including fatal accidents and catastrophic injury matters.
Jo is passionate about the City and is honoured to take on the role of the Society's Vice President. She has utmost respect for the hard work and contributions of our City's lawyers for the Society and legal industry over the past couple of centuries; and is looking forward to continuing to support the Society herself.
Jo has worked in Liverpool throughout her legal career. She has been with BLM for 28 years, having started as a court clerk at Lace Mawer in 1993. She studied to become a Legal Executive whilst working; and then went on to qualify as a solicitor in 2000. She became an associate and partner within a couple of years and strongly believes in supporting lawyers in developing their careers, whatever path they may take.
She is the Client Relationship Partner for a number of well-known corporate clients and a major Government body. She ensures delivery of an effective, technical service to corporate and public sector clients, focussing on controlling indemnity spend; risk management and analysis of trends; and protection of reputation. She is keen on technological advances and innovation to benefit clients and works on strategic aspects, achieving positive trends.
In addition, Jo is the Practice Group Leader for BLM's Claims Management Services and a member of the Corporate and Broker Steering Groups. She is also a member of the Association of Insurance and Risk Managers in Industry and Commerce.
Jo was Honorary Treasurer of Liverpool Law Society for 3 years and a Director for 6 years. She worked hard to help manage the finances and operational side of the Society throughout the pandemic.
Jo is married and lives in Wirral. She has a son and daughter, plus two cats, Daisy and Jake! She likes walking, cycling and playing tennis when she can.
Jo also loves working with young people and is a former Cubs Leader. She still supports 4th Heswall (St Peter's) Sea Scout Group by being a Section Assistant, regularly helping in various activities and camps for both Scouts and Cubs.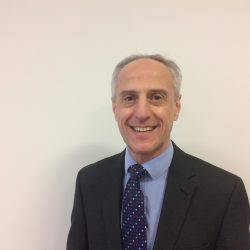 Jeremy Myers
Deputy Vice President of Liverpool Law Society 2021-22
Practising a range of civil litigation work in Husband Forwood Morgan since 2014, at the heart of the city centre, Jeremy acts for various small businesses and individual clients in commercial disputes, landlord and tenant claims (residential and commercial), and debt recovery, plus some Probate disputes. Jeremy is a keen advocate and protagonist of early participation in Alternative Dispute Resolution.
Born in Crosby in 1967, Jeremy is a lifelong Merseysider. He attended Merchant Taylors' School before taking his Law Degree at Liverpool University. He then studied at the College of Law in Chester, later returning to Liverpool University where he received an MBA. He was Admitted in 1991 after broad experience as a Trainee Solicitor in Lees Lloyd Whitley, where he then remained for three years. There were spells in St Anne's and Southport before Jeremy returned to practice in Liverpool in 2001.
Jeremy is very conscious that Solicitors are a fortunate group who can contribute more broadly to the community. He has spent a total of thirteen years as a volunteer Solicitor with Citizens Advice and Liverpool Community Advice, and is Honorary Solicitor of a residential home which is a registered charity. He is an active supporter in the charity linked with the NHS regional spinal unit in Southport, and a blood donor from 1993. Jeremy is part of Liverpool School of Law's mentoring scheme.
Involvement in the work of Liverpool Law Society (LLS) started in 2011 when Jeremy joined the Civil Litigation committee. He believes that a practitioner's knowledge is broadened and deepened by the time spent on any specialist committee, benefiting both clients and colleagues. He has contributed to its submissions where relevant, and continues his membership of that committee.
Election to the General Committee in 2014 brought the opportunity to help to develop LLS's lobbying role, as Jeremy soon took on the role of Parliamentary Liaison Officer. Jeremy drew on his experiences as a Conservative European Parliamentary Candidate and then UK Parliamentary Candidate in liaising with elected representatives at local and national levels and helping to keep LLS members aware of developments of legislation in their fields.
Jeremy has been privileged to enjoy the camaraderie of the LLS Officer team since becoming Joint Honorary Secretary in 2019, and felt honoured to be nominated for the position of Deputy Vice President. He is looking forward to meeting more of the LLS membership and seeing the diversity of people and practices within the Society.
Outside work, Jeremy is a keen rambler, a backstage member in Southport Dramatic Club, and a sailor in Royal Mersey Yacht Club.