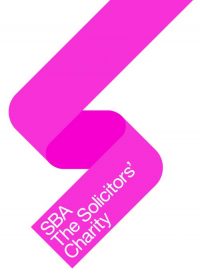 The President , Treasurer, CEO and Past President Richard McCullagh met with the interim CEO D'Arcy Myers and Trustee Karen Matthews of SBA ( formerly Solicitors Benevolent Association) on 20 July at the Society's offices.
The purpose of the meeting was to exchange information about the activities of the respective bodies and in particular to raise awareness of the SBA. The Pritt fund under the auspices of LLS continues to be a long term major contributor to the SBA to reflect the assistance the SBA gives to persons in our area.
SBA- the Solicitors' Charity is an independent charity working for solicitors both past and present and their families and persons who are (or have been) financially dependent on a current or former solicitor.
Every year the SBA help hundreds of people of all ages who are in serious financial need as a result of illness, accident, redun
dancy or other adversity. The SBA provide grants and interest-free loans (secured), support with career transition and access to advice on welfare benefits and managing personal debt.
The SBA also facilitates the important work of Lawcare- a charity that supports and promotes good mental health and well-being in the legal community.
The SBA are very keen to make solicitors and their families more aware of the help that is available. This is particularly difficult if a widow/widower and/or children need help but may not know that the SBA can help.
Our members can assist by talking to friends and family who might benefit from assistance from the SBA and alerting them to the help available.