Appointments to committees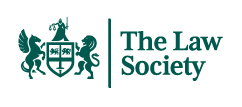 Do you want to make a difference?
The Law Society is looking for exceptional solicitors to join their policy and regulatory committees to share their legal practice expertise.  You will join a talented team that contributes to decisions about legal policy affecting the solicitors profession.
Why should you become a committee member?
Get involved with issues as they develop, gain great policy-making experience and act as a voice for the profession in England and Wales.  Appointments are for three years, subject to you continuing to meet applicable requirements, with potential for this to extend.
Reasonable expenses are reimbursed, along with an annual incidental expenses allowance of £704 (this allowance amount is to be updated for 2019).
For details of committee vacancies, click here.