The issue of ensuring appropriate access can be gained to a residential property is an important issue in all residential conveyancing transactions. This webinar is suitable for all residential conveyancers of all levels and experience and will explore –
Rights of Way – access and egress, the physical and legal extent of the way , repair and maintenance and reasonable use
Parking issues – the right to park as an easement, parking problems in leasehold transactions
Highways issues – Dealing with local search results, the benefits of adoption of the highway and problem areas including car parking, owning land adjoining the highway and the role of the highway authority
Relevant recent case law will be explored, extensive notes provided and there will be an opportunity for delegate questions.
Kindly sponsored by: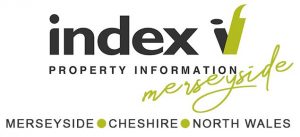 Index Property Information is a unique, national provider of conveyancing searches and reports to the property industry.
Our level of personal and detailed service that conveyancers require, cannot be matched with a centralised, automated service. One size does not fit all.
It's important to form close working relationships, so we can understand our clients' specific needs.  We are different!