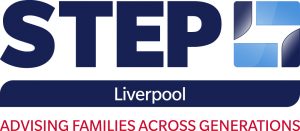 For those who are not a member of Liverpool Law Society but are a member of STEP please include your STEP membership number when booking, in order to receive the member rate.
Conference kindly sponsored by:
Kin Probate
Kin Probate are professional probate genealogists that offer a range of services:
(1) Kin: Search – locate a beneficiary/ an administrator/ executor;
(2) Kin: Verify – verify a family tree; &
(3) Probate: Resolution – other services.
We undertake a free initial assessment on every matter and then provide credible fee options. With local expertise and international coverage we have successfully provided unexpected windfalls to beneficiaries home and abroad.
Rathbones provide individual investment and wealth management services for private clients, charities, trustees and professional partners. Rathbones have a tradition of investing and acting responsibly. Working with you, we can provide a range of services for your clients.